The museum's collections are a testimony to a not so distant past. They are also a pretext for using and deepening certain points of your school programs: benchmarks in time, weighing with scales, calculations, or even history.
You will be able to consult our animation catalog.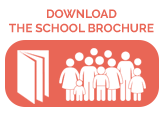 The museum has just been taken over, we are relaunching the activities for school children.
Our catalog is not yet very rich, so do not hesitate to contact us to think about personalized animations.
They will probably interest other teachers and we can include them in our catalog.
Download our school brochure by clicking here.